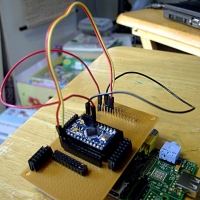 Prepare to qualify for our competition team. Or if already qualified get started on projects that will prepare you to compete.

Must have pre-qualified to begin the prep stage or completed qualification to begin projects.
To pre-qualify must demonstrate computing & coding skills.
To pre-qualify must take Intro to Circuitry.

There are 3 sessions in this series. Dates are Nov 10, Dec 8 and Dec 15.
Register for more than one complete series and get a 10% discount.
Register 2 or more studetns and get another 10% discount.