Engineering Camps
Take your learning experience of computer technology to a deeper level. A series of 1 week sessions designed to take the student on a journey through the world of technology. The journey starts at the basics and progresses to more advanced technologies. The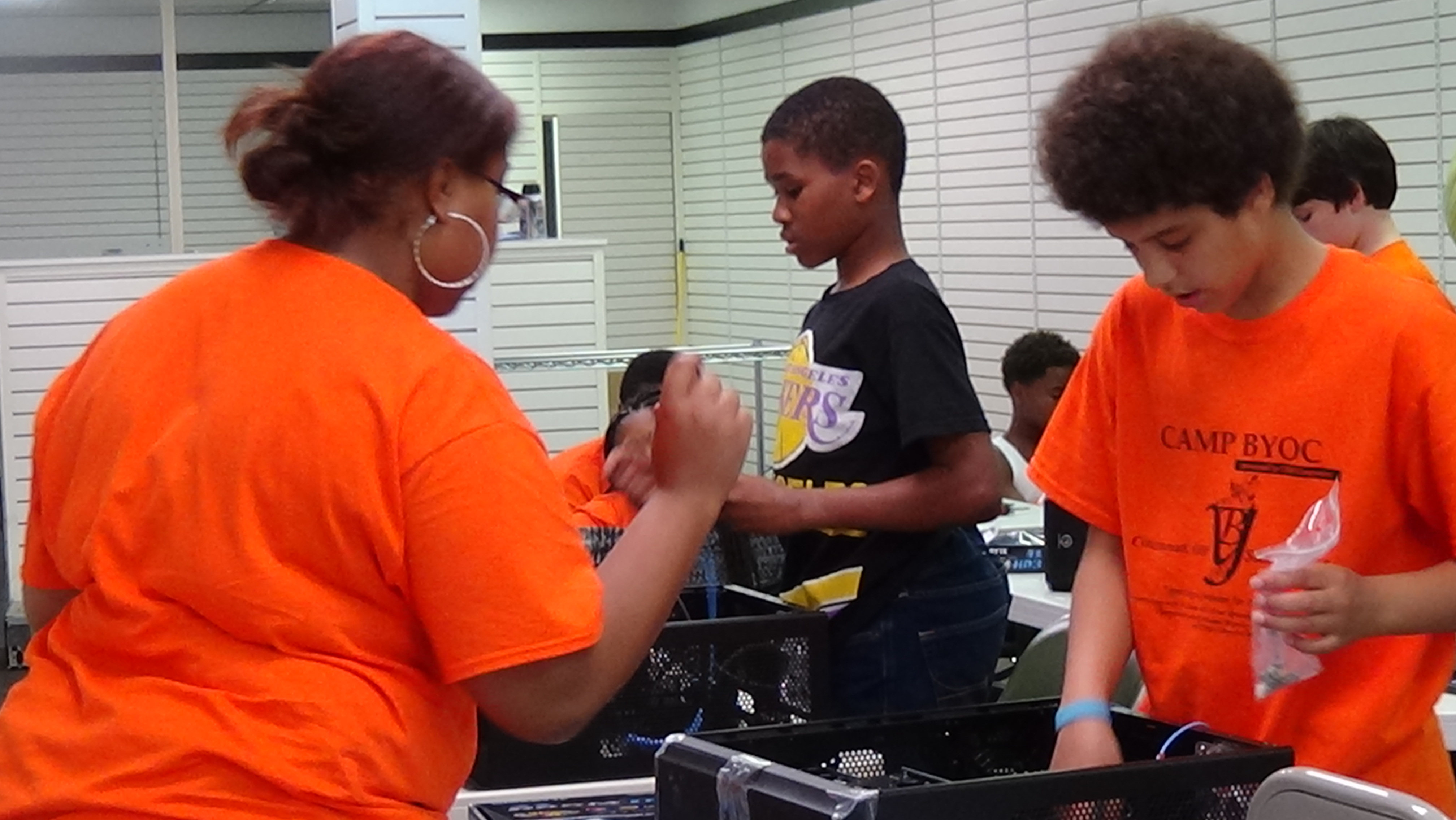 student has the option to build a new computer that they keep. Students learn coding and understand the history, current and future trends in technology.
Associate and Senior are returning students who go deeper into coding, robotics and circuitry.

Individual session descriptions with the dates and times are below. To Register complete the form below.
Students who take the Engineering sessions are also eligible to take the Explorer sessions.
Engineering 1-Computer Hardware - June 1 - June 5, 2020
Engineering 1-Computer Building - June 8 - June 12, 2020
Engineering 1-Computer Setup and Coding - June 15 - June 19, 2020
Engineering 2-Next Level Coding - June 22 - June 26, 2020
Engineering 2-Intro to Circuitry (12 & up) - June 29 - July 3, 2020
Engineering 2-Intro to Robotics (12 & up) - July 6 - July 10, 2020
Engineering 2-Applications Galore! (9 & up) - July 13 - July 17, 2020
Associate Level Sessions are for Returning Students
Assoc Engineering-Computer Hardware Repair - June 15 - June 19, 2020
Assoc Engineering-Next Level Coding - June 22 - June 26, 2020
Assoc Engineering-Next Level Circuitry - June 29 - July 3, 2020
Assoc Engineering-Next Level Robotics - July 6 - July 10, 2020
Senior Level Sessions are for Returning Students
Sr Engineering-Master Coding - June 22 - June 26, 2020
Sr Engineering-Advanced Circuitry - June 29 - July 3, 2020
Sr Engineering-Advanced Robotics/Coding - July 6 - July 10, 2020
All Engineering Levels-Applications Galore! (9 & up) - July 13 - July 17, 2020
All Engineering Levels-Learn a Second Language - July 20 - 24, 2020