Circle of Giving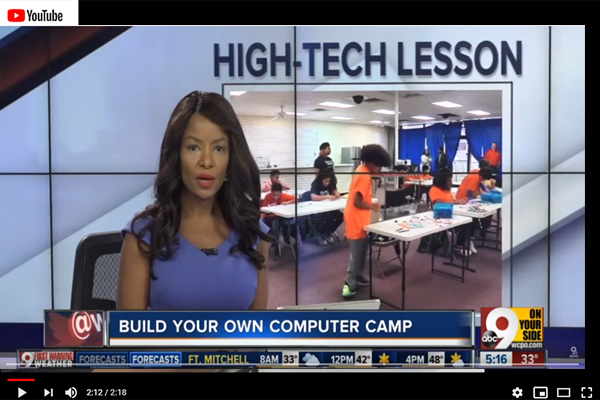 We need your support to continue to help inspire students pursuing STEM (Science, Technology, Engineering, and Mathematics) education and careers.
You can help students prepare and master the skills needed for the 21st Century. Your donation and continued support help to make an impact on our students.
Donate/Pay




Paypal Giving Fund
Thanks To All Our Supporters
Our "Circle of Giving" is used to express our gratitude and publicly acknowledge the contributions of Partners, Advocates, Sponsors, and anyone who has provided us with a donation since we have begun. We appreciate the support of "Our Village."
Partners
Technology Tailor Made
Episcopal Diocese of Southern Ohio
Christ Church Cathedral
Jordan Crossing
Advocates
Howard Elliott - Elliott Management Group
Rachel McKee
Robert Scott - Vice President and Dean - Global Institute for Professional Development
Sponsors
Karen Cooper - One Bridge
Student Sponsors
Urban Leader Institute - Class 26
Hope For Families
Prince Hall Scholarship Foundation
Sure Mechanical
Cincinnati Herald
SOACT
Jay Jackson and Stan Poole - ProLawn Lawn Care
Top Ladies of Distinction
Milton Wiggins
Elevar Design Group
Easley Blessed Photography
St. Monica's Community Center
Mt. Zion Baptist Church
3 Women, Inc
St. Simon Cyrene Episcopal Church
Rosie Holloway – St. Simon Cyrene Episcopal Church
Sister Nickerson & Family – St. Simon Cyrene Episcopal Church
Phil McKee
Dr. Melanie Green
Mr. Thorb Towles